Local children's author/illustrator offers on-line educational resources.
Jan Brett offers on-line educational resources.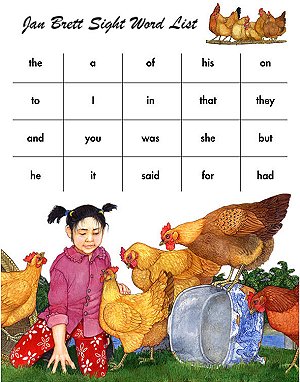 Local author Jan Brett has a collection of nearly 4,000 teaching aids as free downloads on her website. These teaching aids and activities include beautifully drawn posters, worksheet, coloring pages, visual aids and other projects. Her site is definitely worth your perusal. Teachers, home-schooling families and parents alike will find a wealth of resources to supplement the education of their children. Grade school students are the primary target of this abundant resources; however, older children with learning disabilities will benefit greatly with her beautiful pictures illustrating each resource.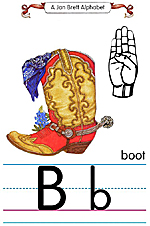 In addition to free downloadable teaching aids Jan Brett's website (www.janbrett.com) also has a nice collection of on-line video tutorials to teach drawing to children, book character games that include flash cards and sight word lists, a murals to download for a classroom to color.
She also offers a free newsletter that sends out an email letter whenever new activities and projects are added to her site.